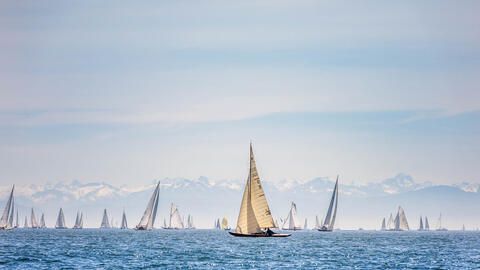 Data protection
Privacy policy
Thank you for your visit and your interest in our website www.bsb.de. The protection of your private data is very important to us. The purpose of this document is to inform you about how we process your personal data. The website www.bsb.de is operated by Bodensee-Schiffsbetriebe GmbH (hereinafter referred to as BSB).
Personal data are data that can be used to identify you. It does not matter whether or not you can be identified based on a single piece of information. The more information and data can be combined, the more precise the identification. Personal data include, for example, the name, address, age, email address or telephone number of an individual.
1. Controller
If you have any questions, requests, complaints or feedback regarding our data protection policies, please contact the following office:
Bodensee-Schiffsbetriebe GmbH
Hafenstraße 6 ~ 78642 Konstanz ~ Deutschland
E-Mail: info@bsb.de ~ Website: www.bsb.de
The data protection officer is responsible for the correct implementation of data protection. If you have any concerns about the processing of your personal data, you can contact them directly.
2. Collection, processing and storage of personal data by BSB
BSB will only collect, process and/or store your personal data if this is permitted by law or based on your consent. We receive this data in two ways: either you have given us the data or we collect it when you use our services.
2.1 Data you disclose to us
As a rule, you can use our website without providing us with any personal data. For some services, we will ask you for personal data in order to be able to handle the respective service quickly and in a user-friendly manner or to be able to offer the service at all. Detailed information on all services offered by BSB on this website can be found under "Individual services" of this privacy policy.
2.2 Data we receive through your use of our services
Some data are collected automatically and for technical reasons when you visit our website. This data is temporarily stored in a so-called log file. The following information is collected without your intervention and stored until it is automatically deleted:
IP address of the requesting computer
Date and time of access
Name and URL of the accessed file
Website used to access our website (referrer URL)
Browser used and, if applicable, the operating system of your computer as well as the name of your access provider
We process this data for the following purposes:
Ensure a smooth connection to the website,
Make our website more user-friendly,
Evaluate the security and stability of the system.
The legal basis for data processing is Article 6 (1) (f) GDPR. Our legitimate interests are based on the processing purposes listed above. We will not, under any circumstances, use the data collected to identify you. The above data will be erased as soon as it is no longer required for the purpose for which it was originally collected. We also use cookies when you visit our website. For more information, please refer to Section 3 of this privacy policy.
2.3 Disclosure of data
We do not, as a matter of principle, disclose personal data to third parties. If there is a transfer to third parties in individual cases, you will find the relevant information in this privacy policy. We ensure, through appropriate measures and regular checks, that the data we collect cannot be viewed or accessed by unauthorised third parties.
3. Use of cookies
3.1 Definition
"Cookies" are small files automatically generated by your browser, which are stored on your device (laptop, tablet, smartphone, etc.). The information stored in cookies depends on the device used to access the website. However, this does not mean that we can use this information to identify you. We primarily use cookies to improve your experience when you visit our website. The following types of cookies may be used.
3.2 Types of cookies
Essential cookies are required for the operation of a website and are essential to navigate the website and to use its functions.
Preference cookies enable a website to remember information that affects the way a website behaves or looks, such as the region in which you are located.
Statistical cookies make it possible to record and count the number of visitors and traffic sources in order to measure and improve the performance of the website. They are also used to find out if there are problems or errors with certain pages, which pages are most popular and how visitors navigate the website.
Marketing cookies are used to track visits and individual activities on websites. They are used for targeted advertising purposes.
You can use your browser to display the cookies on your computer, to delete existing cookies or to change the settings to store all or no cookies at all. Please note that some functions will not work or will not work properly if you disable cookies.
3.3 Use of cookies on our website
We currently use the following cookies for the following purposes on our website:
| name | function/purpose | expiry date |
| --- | --- | --- |
| _gat_UA-18446812-1 | Reduction of the request rate | 1 Minute |
The data processed by cookies is necessary for the aforementioned purposes of pursuing our legitimate interests in accordance with Article 6 (1) (f) GDPR. You can use your browser to display the cookies on your computer, to delete existing cookies or to change the settings to store all or no cookies at all. Please note that some functions will not work or will not work properly if you disable cookies.
4. Individual services
4.1 Google Analytics
This website uses Google Analytics, a web analytics service provided by Google Inc. ("Google"). Google Analytics uses marketing cookies that facilitate an analysis of your use of the website. The information generated by the cookie about your use of the website will typically be transmitted to and stored by Google on servers in the USA. IP anonymisation has been enabled on this website. This means that Google will truncate your IP address within member states of the European Union or other parties to the Agreement on the European Economic Area.
Only in exceptional cases will the full IP address be transmitted to Google servers in the United States and truncated there. Google will use this information on behalf of the operator of this website for the purpose of evaluating your use of the website, compiling reports on website activity for website operators and providing them other services relating to website activity and internet use. Google will not associate your IP address transmitted by your browser with any other data held by Google.
You can prevent cookies from being installed on your computer by setting your browser not to accept cookies; please note that if you do this, you may not be able to use all the functions and features of this website. Furthermore, you can prevent the collection of data generated by the cookie about your use of the website (including your IP address) and its processing by Google by downloading and installing the browser plug-in provided under the following link: http://tools.google.com/dlpage/gaoptout?hl=de .
4.2 Facebook Pixel
On our website we use "Facebook Pixel" from Facebook Ireland Ltd., 4 Grand Canal Square, Grand Canal Harbour, Dublin 2, Ireland. The purpose of this is to present interest-based ads to visitors of our website when they visit the social media platform Facebook. For this purpose, a Facebook Pixel was implemented on our website. This Pixel is used to establish a direct connection to the Facebook servers when you visit our website. In doing so, it transmits to the Facebook server that you have visited our website and Facebook assigns this information to your personal Facebook user account. For more information on the collection and use of data by Facebook, your rights and the options for protecting your privacy, please refer to Facebook's privacy policy under https://www.facebook.com/about/privacy/update
The legal basis for the use of Facebook Pixel is Article 6 (1) (f) GDPR. We have a legitimate interest in analysing user behaviour aimed at optimising our website and our advertising.
You can object to interest-based advertising on Facebook at https://www.facebook.com/settings/?tab=ads#_=_ widersprechen. To do this, you must be logged into Facebook. You can also object by clicking HERE*
4.3 Newsletter
To subscribe to our newsletter, we collect your email address. After you have subscribed, you will receive a registration notification by email, which you must confirm in order to receive the newsletter (so-called double opt-in). This serves as proof that the registration was actually initiated by you. We send the newsletter based on your consent in accordance with Article 6 (1) (a) GDPR. You can withdraw your consent at any time by clicking on a link at the end of each newsletter.
4.4 Social media platforms
Through our social media pages (Facebook, Instagram, Xing and YouTube) we offer you pursuant to Article 6 (1) (f) GDPR extensive personal support and the opportunity to stay in contact with us. These social media services may collect personal data themselves, e.g. through your profile created there.
It cannot be ruled out the websites of the abovementioned providers collect data about every visitor to these websites. For more information on the purpose and scope of collection, further processing and the use of data by these companies as well as your rights and the options available to protect your privacy, please refer to the relevant privacy policies.:
4.5 Facebook Fanpage
We operate our own fan page on Facebook at www.facebook.com/BodenseeSchiffsbetriebeGmbH. The site and its technical functionality are provided by Facebook Ireland Limited, 4 Grand Canal Square, Dublin 2, Ireland.
Our own processing of personal data on the Facebook fan page takes place on the basis of our legitimate interests in accordance with Article 6 (1) (f) GDPR in order to provide information about our products and services and to communicate with customers, interested parties and users who use Facebook. When you visit the fan page, Facebook's terms and conditions and data processing guidelines apply, over which we have no influence. Data can also be processed outside of the European Union. You can find Facebook's privacy policy at https://www.facebook.com/about/privacy/update.
Facebook assumes primary responsibility under the GDPR for the processing of Insights data and will fulfil all obligations under the GDPR with regard to the processing of Insights data (including Articles 12 and 13 GDPR, Articles 15 to 22 GDPR and Articles 32 to 34 GDPR). In addition, Facebook will make the essence of its Page Insights supplement (available at https://www.facebook.com/legal/terms/page_controller_addendum) available to the data subjects.
You can reach Facebook's data protection officer using the contact form at https://www.facebook.com/help/contact/540977946302970.
4.6 Contact form
If you use the contact form to send us a query, we will store the information you enter into the form, including your contact details to process your query and to deal with any follow-up questions you may have. We will not share this information without your consent.
We process the data you enter into the contact form exclusively based on your consent to the processing of personal data (Article 6 (1) (a) GDPR). You can withdraw your consent at any time. To do this, an informal notice of withdrawal by email will suffice. The withdrawal of consent does not affect the lawfulness of data processing based on consent before its withdrawal.
We will keep the data submitted through the contact form until you ask us to erase the data, withdraw your consent to storage of your data or the data is no longer needed for the purpose for which it has been collected (e.g. after we have completed the processing of your query). This is without prejudice to mandatory provisions and in particular, statutory retention requirements.
4.7 Application through the application portal
Our website offers you the opportunity to apply for vacancies at Bodensee-Schiffsbetriebe GmbH through the application portal.
Via our application portal, we collect master data about you and other framework data as well as data about your schooling and vocational training. You also have the option of adding attachments to your application, which you can upload to our application portal. All data that you provide to us as part of the application portal will be transmitted to us via a secure, i.e. encrypted connection.
Before submitting your application, you have to give us your consent that we may use your data as part of the application process. You can withdraw this consent at any time and without stating any reasons. All you have to do is send an informal email to the relevant HR department (personal@sbsb.de).
Your data will initially only be processed to complete the application process. If your application is successful, the data will be used as part of your personnel files to implement and terminate the employment relationship and will be deleted in accordance with the regulations applicable to personnel files. If we are currently unable to offer you employment, we will process your data for up to six months after sending you the rejection in order to defend ourselves against any legal claims, in particular, related to discrimination in the application process.
The legal basis for data processing in the application process and for data processing in the employment relationship is Article 88 GDPR in conjunction with Article 26 (1) (8) Sentence 2 of the German Federal Data Protection Act (BDSG).
We will not use your data for automated decision-making or profiling, or pass it on to third parties. Your data will only be processed by us or on our behalf in Germany.
4.8 Payment options via PayPal
On this website, we have integrated components of PayPal.
the European operator of PayPal is PayPal (Europe) S.à.r.l. & Cie. SCA, 22-24 Boulevard Royal, 2449 Luxembourg, Luxembourg.
If you choose PayPal as the payment method, your data required for the payment process will be automatically transmitted to PayPal. The personal data transmitted to PayPal typically include your name, surname, address, email address, IP address, telephone number, mobile phone number or other data that are necessary to process the payment. Personal data related to the respective order is also required to process the purchase agreement.
The data transmitted to PayPal may be transmitted to credit agencies by PayPal. The purpose of this transmission is to check your identity and creditworthiness. PayPal may also pass your data on to third parties if this is necessary to meet the contractual obligations or where the data will be processed on behalf of the company. You can read PayPal's privacy policy at https://www.paypal.com/de/webapps/mpp/ua/privacy-full/.
The legal basis for data processing is Article 6 (1) (b) GDPR, as the processing of the data is necessary to pay by PayPal and therefore, the implementation of the contract.
4.9 Payment options via Klarna
If you choose Klarnas payment services, we ask for your consent that we may transmit to Klarna the data necessary for the processing of the payment and an identity and credit check. In Germany, the credit agencies named in Klarna's privacy policy can be used for identity and credit checks. You can withdraw your consent to this use of personal data from Klarna at any time.
4.10 Online store
We only collect personal data if you voluntarily provide it to us during the ordering process. We use the collected data exclusively to implement the contract. After the contract has been fully implemented, we will restrict the processing of your data and erase upon expiry of mandatory retention periods under commercial and tax laws. Your data may be passed to carefully selected service providers (retailers and payment service providers) to provide complementary services for the aforementioned purposes. We will not disclose your personal data to other third parties without your consent, unless we are required to do so by law. It is ensured that all data-receiving bodies comply with the requirements of data protection and data security.
When using the online store, cookies are created, which make it more convenient to use the online store. These cookies save the shopping cart during the shopping process. These cookies lose their function after their expiry. You can also delete these cookies in your browser at any time. The legal basis for this data processing is Article 6 (1) (f) GDPR.
4.11 Competitions
In order to participate, we need your full name, address, telephone number and email address. We will use the personal data solely for the purpose of running the competition. Your data will only be stored for as long as it is necessary to process the competition."
In the event of a win, the winner agrees to the publication of their name in the advertising media used by the organiser (website www.bsb.de and BSB's Facebook and Instagram fan pages). This includes announcing the winner on the www.bsb.de website and on the company's Facebook and Instagram fan pages.
4.12 External links
In order to be able to offer you a comprehensive service, we provide links to other websites or their products on our website. We expressly point out that our employees or other persons involved in this website have no influence on the design and content of the linked pages.
We do not accept any responsibility for the content of third-party websites linked to this website, and we do not endorse their content. The providers of the linked websites are solely responsible for illegal, incorrect or incomplete content and for damage resulting from the use or non-use of information.
Our privacy policy only applies to BSB websites. Please observe the privacy policies of the linked websites.
 
5. Your rights
Of course, you retain control of all personal data that you make available to us when you visit the website and use our services. You have the following rights, which you can use free of charge.
5.1 Right of access
You are entitled to request information about the data we hold on you at any time.
5.2 Right to withdraw consent to data processing
In addition, you have the right to withdraw your prior consent at any time with effect for the future. If you withdraw your consent, we will erase the relevant data promptly, if there is no other legal basis for processing. The withdrawal of consent will not affect the lawfulness of processing based on consent before its withdrawal.
5.3 Right to object
If we process your personal data on the basis of our overriding legitimate interest as part of the balancing of interests, you have the right at any time to object to this processing with effect for the future for reasons arising from your particular situation.
If you exercise your right to object, we will stop processing the data concerned. We will then only continue to process your data if we can demonstrate compelling reasons for the processing worth protecting, which prevail over your interests, rights and freedoms, or if the processing serves to enforce, exercise or defend legal claims.
Where personal data are processed for direct marketing purposes, you will have the right to object at any time to processing of personal data concerning you for such marketing.
5.4 Right to data portability
You have the right to request that your personal data be transferred from us to another controller.
5.5 Rights to rectification, erasure or restriction of processing,
You have the right to have your personal data rectified, erased or the processing restricted.
5.6 Right to lodge a complaint
You have the right lodge a complaint with a supervisory authority or our company if you have a reason to complain. To exercise your rights in relation to our company, please contact the contact persons listed at the beginning of this privacy policy.
 
6. Duration of storage
The length of storage of personal data is based on the respective statutory retention period. After the deadline, the relevant data will be routinely deleted, provided the data are no longer needed to achieve the required purpose.
 
7. Automated decision-making.
Automated decision-making based on the personal data collected does not take place.
 
8. Data security
We use the most common SSL (Secure Socket Layer) protocol in connection with the highest level of encryption supported by your browser.
Whether a particular page of our website is transmitted in encrypted form is indicated by showing a locked key or lock symbol in the upper status bar of your browser.
We also use technical and organisational measures to protect your data against accidental or intentional manipulation, full or partial loss, destruction or unauthorised third-party access. Our security measures are revised on a continual basis and brought into line with the latest technology standards.